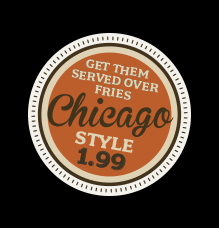 Our jumbo wings are served with celery and your choice of ranch or bleu cheese dressing. Follow these easy ordering steps:
1. Choose the Style
Traditional "Pour House," Boneless, or Naked
* All flats or all drums add 1.00
* Get them served over fries "Chicago Style" for 1.99
2. Choose the Quantity
6 Wings • 5.99
12 Wings • 9.99
24 Wings • 18.99
3. Choose the Sauce

BBQ
Honey BBQ
Hickory BBQ
Spicy BBQ
Garlic BBQ
Horseradish BBQ
Jack Daniel's BBQ
Guinness BBQ

Dry
Taco
Cajun
Old Bay
Dry Sriracha
Jamaican Jerk
Mediterranean
Lemon Pepper
Hot
Mild
Medium
Hot
Kamikaze
Sriracha
Sweet N' Heat
Hickory Hot
Garlic Hot
Buffalo Ranch
Buffalo Bleu
Specialties
Greek
Orange Sriracha
Parmesan Peppercorn
Sweet Teriyaki
Garlic Teriyaki
Garlic Parmesan
Chili Ranch
Chili Bleu Cheese
Maui Wowie
Honey Mustard
Spicy Teqilla Lime
JUMBO WING PARTY PACKS TO GO

Your choice of bleu cheese or ranch and celery.

50 • 38.99 (2 sauces)
75 • 56.99 (3 sauces)
100 • 74.99 (4 sauces)